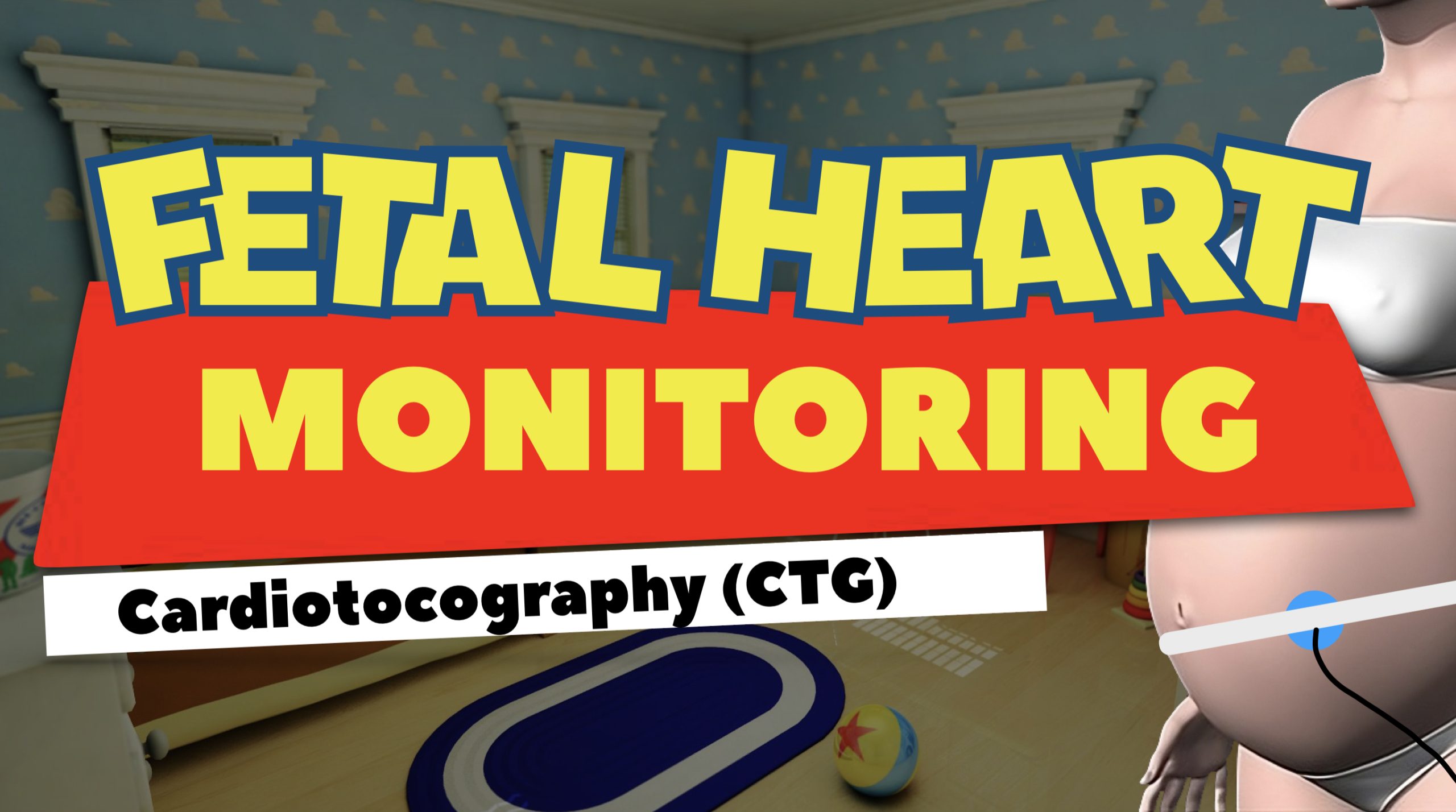 Cardiotocography (CTG) is used during pregnancy to monitor fetal heart rate and uterine contractions.
 For our first installment, we are going to look at the tracing paper used for Fetal Monitoring.
 A quick look at the ECG paper and Fetal Monitor paper. They look very similar. However, this couldn't be farther from the truth.
 𝐄𝐂𝐆 𝐓𝐫𝐚𝐜𝐢𝐧𝐠 𝐏𝐚𝐩𝐞𝐫
ECG Tracing paper is one of the first things you learn about in cardiology. We are taught that each small block equals .04 sec or 1mm wide and they are 1mm tall. One Big block (containing 5 small boxes) equal .20 secs or 5mm wide and 5mm tall.
We learn that the time in between the Hash marks at the top of the paper represent 1 second ***some tracing paper only have hash marks to show periods of 3 seconds. We use at least a 6 second strip to evaluate and ECG.
 The ECG is printed at 𝟐𝟓 𝐦𝐦/𝐬𝐞𝐜.
𝐅𝐞𝐭𝐚𝐥 𝐌𝐨𝐧𝐢𝐭𝐨𝐫𝐢𝐧𝐠 𝐏𝐚𝐩𝐞𝐫
Each small boxes equals 10 seconds wide and 10 BPM (heart rate) high. The time between the dark red vertical lines equals 1 minute (6 small boxes).
The Fetal Monitor prints at 𝟑 𝐜𝐦/𝐦𝐢𝐧.
𝐖𝐡𝐲 𝐚𝐫𝐞 𝐭𝐡𝐞𝐲 𝐬𝐨 𝐝𝐢𝐟𝐟𝐞𝐫𝐞𝐧𝐭? 𝐆𝐫𝐞𝐚𝐭 𝐪𝐮𝐞𝐬𝐭𝐢𝐨𝐧!!
With Fetal Monitor, you are focused more on a trend (data overtime). Conversely, with an ECG, you are usually focused on small specific periods of time rather that long periods of time for treatments.  With an ECG you need to be able to evaluate the specific structure of the waveform of each beat/impulse. In FHM, you don't need to monitor each beat/waveform.